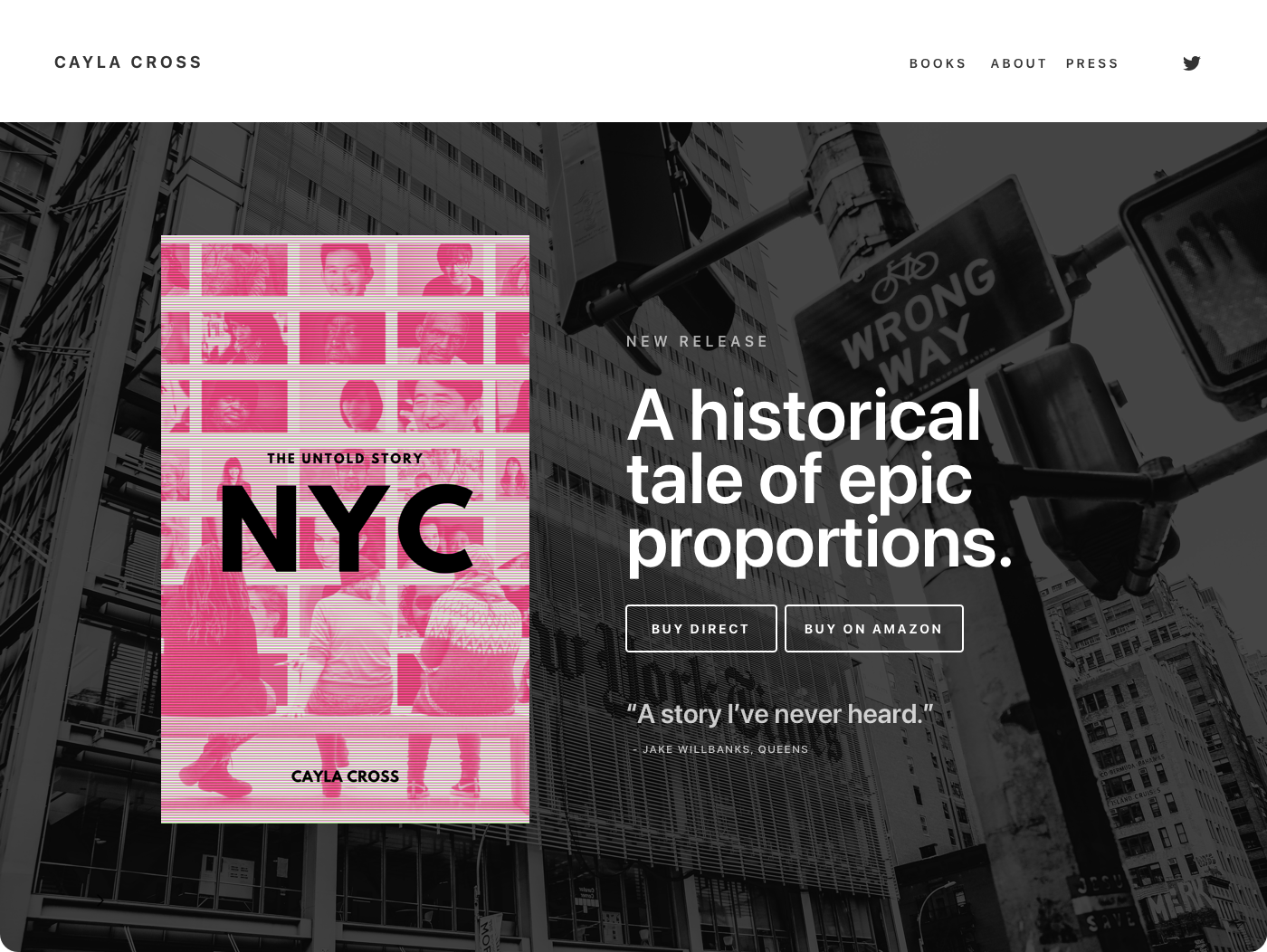 We've worked with thousands of professional authors to design an author site that does everything you need. Watch the video clip to see it in action.
Quick setup
Get started with one of our custom author templates. Our drag-and-drop builder makes it easy to customize. We'll set it up, you make it you.
Built-in tools
Hook up your email marketing provider to easily add subscribers, deliver your Reader Magnets, and show off your book catalogue. You can even sell direct from your own site.
Keep it simple. And beautiful.
Use our effortless drag-and-drop editor to customize to your heart's content, or stick with the preconfigured pages.
Our templates are streamlined to make your author website a breeze for you and your readers.
Grow your email list
Upload your Reader Magnet right into your site and use our built-in landing pages to collect subscribers and grow your audience.
Everything in one place
Give your readers a seamless experience. You can promote your book catalogue, take payments, sell direct, and set up your Reader Magnets all inside your own website.
Showcase your books
Our book page templates make it easy to show off your work. Simply upload your cover and description and our templates do the rest.
Full support. Forever
Our drag-and-drop site builder is super easy to use - but if you ever get stuck, we're here to help.
We've worked with thousands of authors over the last 5+ years - here's what some had to say about our previous services:
"My author website was woefully out-of-date, and I put off updating it for months because I knew what a headache it would be to make it look exactly like I wanted. Then, along you came. Before long, I had a gorgeous new website up and running - not to mention reliably converting visitors into mailing list subscribers."
"My old website was an ugly mess and I had never fully understood how to do anything on it. Your support team was patient, thorough and persistent - and in the first month, my email list sign ups increased by 10 TIMES! The design is really clean and attractive. Plus, the support team will do it all for you if you need them to."
"It's awesome! Really slick design, and no need for plugins to get all of those neat landing page features to subscribe people to my mailing lists!"
"My new site has completely supercharged my online presence. Customizing the pre-made templates was as easy as uploading my own graphics, tweaking the color palette, and then sitting back being delighted with the outcome."
"It's fantastic. Support has been awesome. It took maybe 20 hours to get everything set up."
"I had a website I loved, but thought I would give you guys a try. And... I love it! I am a less-is-more kind of girl, and this site is perfect for me. Everything is so neat and tidy. Purchasing it was the best decision I have made. EVER! Ok. Maybe not ever. There was that time I decided to invent the wheel."
Sign up for a free trial.