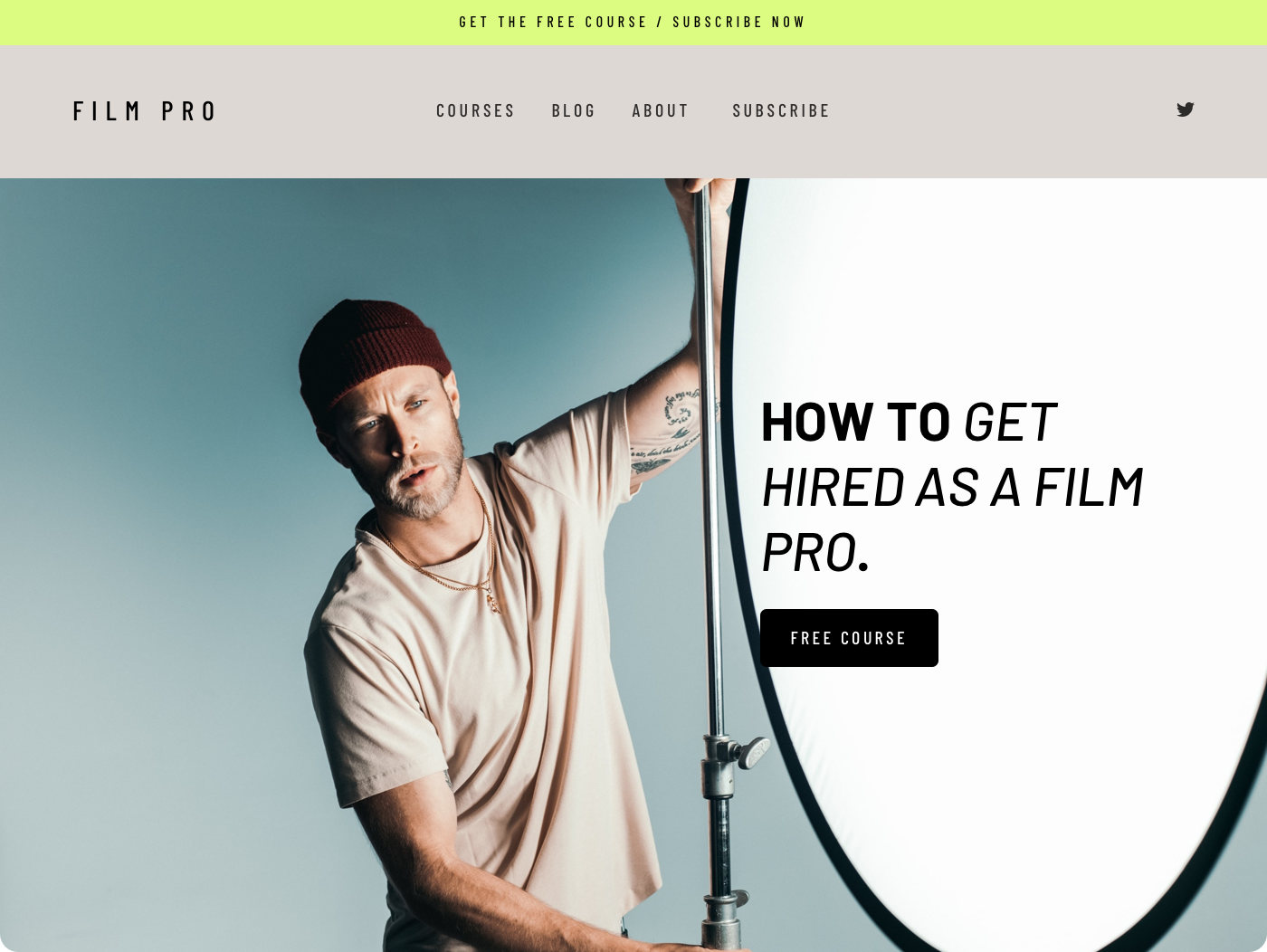 We know what it takes to successfully launch and grow an online course, so we've built in everything you need. Watch the video to see Nrdly in action.
Simple setup
We'll upload your favorite template then use the simple drag-and-drop builder to customize and protect your content.
Built-in tools
Our templates make it simple to craft user-friendly sales pages, landing pages, and more - so you can convert more visitors to paying subscribers.
Delight your customers
Give your customers a seamless experience. Easily take payments and deliver your premium course content, all in one place.
Our templates are streamlined to make your online course a breeze for you and your customers.
Add multiple courses
Create and host as many courses as you like on one site. Easily show / hide your content based on what your customers have purchased when you add a membership plugin (we'll help set it up).
No more frustrating tech
Embed your course videos. Add modules and lessons. Configure your payment preferences. Our templates take care of the rest.
Lead by design
No more generic course sites. With Nrdly, you can showcase your content and make a real impact with our beautiful, easy to customize templates.
Full support. Forever
Our drag-and-drop site builder is super easy to use - but if you ever get stuck, we're here to help.
We've worked with thousands of course creators over the last 5+ years - here's what some had to say about our previous services:
"It can sometimes feel like you've got 7,000 subscriptions to things when you've got an online business so it's good to be able to use one platform to do a lot of things."
"Thank you for being so patient and understanding. It means everything to have that kind of support and makes me thankful to have stuck it out. I also realize you guys are constantly updating and improving and listening to your customers. For that, I am eternally grateful."
"I love the ease of the theme since design and code aren't my area of expertise and your tech support is stellar!"
"OMG, there aren't enough LOVE emojis to describe how I feel. It's super easy to use, looks great, adds fun to my membership programs, has great support, and totally rocks!"
"I think your sites are an amazing tool that allows me to concentrate on the creative aspect of designing my course. As much as I love technology, I'd rather not have my project delayed due to the learning curve of trying to implement it."
"Super easy to use and the support for questions (big and small) was timely, reassuring, friendly, and very helpful."
Sign up for a free trial.